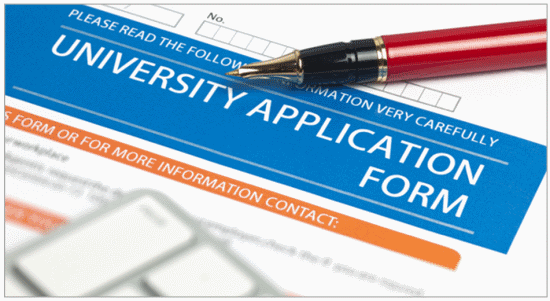 What is the Common App?
The Common App, which is short for common application is an online application for acceptance into college. There are currently more than 500 member schools that use the common app for college admittance. Filling out the application is relatively easy because it is intuitive and people can follow its flow quite easily. Learn the basics about this college application…[Read the Full Article]
Featured Articles:
Applying to College: What are the Basics?
If you are going to apply to college, be aware that there are numerous factors to be considered and many requirements that must be fulfilled in a timely fashion…[Read the full article]
College Application Tips
One of the first issues to consider as relates to applying is that the schools you are interested in may have different application deadlines.  Other than a regular deadline date, some may have an early decision deadline as well. Other schools have rolling admissions, which means there is not any specific deadline…[Read the full article]
Applying To College – For Students
Applying To College – For Parents