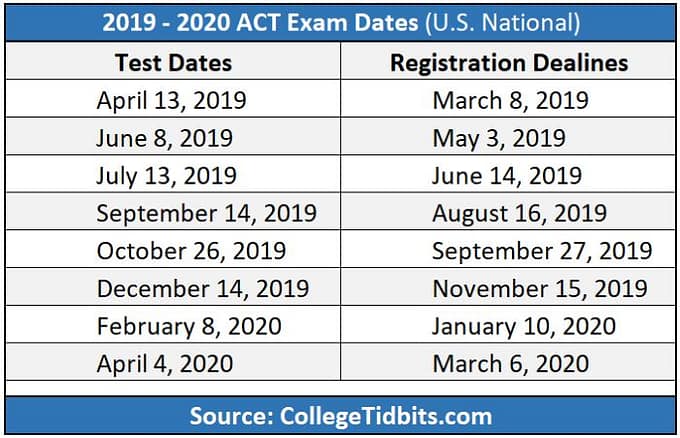 Finding the Right ACT or SAT Resources
When it comes to the ACT, practice testing is the key to preparing for the act test. This ACT prep section will help you learn more about SAT and ACT tests. The section contains act exam facts, tools and many other resources that will help get you ready for this important phase of your life.
Some of the information is directly on this website, while others will be provided as links to other ACT and SAT sites. Our goal is to present you with as much relevant and value-added information as possible so that taking the SAT or ACT exam goes smoothly for you.
Four Important ACT Exam Facts to Know
Almost every college-bound high school student takes either the SAT or ACT test during their Junior and Senior years. Most people are familiar with the SAT, but what is ACT Test?
The ACT (short for American College Testing) is one of two national standardized tests used by American colleges and universities to make admissions decisions.
The ACT uses over 215 multiple-choice questions in the areas of science, math, reading and English to gauge the academic proficiency of the test takers… Read Full Article.
More Articles on the ACT, SAT and College Testing
 Tools and External Resources
Some basic tools and aids to help as you prepare for your up coming tests.. By The Way… GOOD LUCK!