Source: Time Magazine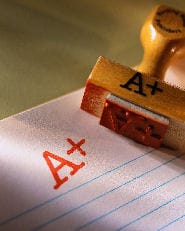 As laid-off workers add to surging enrollments, the White House looks to two-year schools for an educational bailout…
Community colleges are deeply unsexy. This fact tends to make even the biggest advocates of these two-year schools – which educate nearly half of U.S. undergraduates – sound defensive, almost a tad whiny.
"We don't have the bands. We don't have the football teams that everybody wants to boost," says Stephen Kinslow, president of Texas' Austin Community College (ACC). "Most people don't understand community colleges very well at all." And by "most people," he means the graduates of fancy four-year schools who get elected and set budget priorities [read the full article…]
Was this Useful for You?
If so, subscribe to our mailing list and get regular updates from us!
Thank you for subscribing.
Something went wrong.