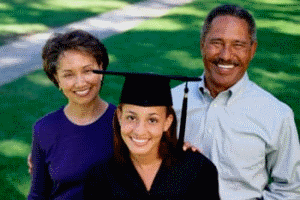 Getting ready for college starts way before you step foot on a college campus.  Many students will start the planning process 2 even 3 years in advance.
Throughout the planning process, the one phrase you will continually hear is:  Start your College Preparation as Early as Possible!
When Should I Start My College Planning?
You know that a college experience lies somewhere in your future. Of course, there's a big difference between merely having aspirations and creating an actual road-map.
Planning for college can be just as much of a journey as going to college itself, so it's wise to take it seriously by starting as soon as possible. Here's what you should know about getting ready for college…[Read the full article]

College Prep Articles: For Students
College Prep Articles: For Parents
Tools for Your College Preparation
Some basic tools and aids to help with your decision making about college. Some are in PDF format and require ADOBE Acrobat Reader
Offsite Resources
Some other websites to help as you navigate your college search.