Guest Blogger: Louise Baker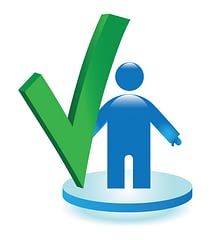 It can be pretty intimidating to move away from home for the first time, especially if you're moving far away.
There's a whole new world to navigate, and you'll be away from your family for an extended period of time for probably the first time in your life.
Plus it's often tricky to figure out what to bring with you. The basics are clear: clothes, computer, school supplies. Here's a list of five key items that can help a lot.
1. Shower Caddy
Living in most dorms requires using a community shower. Some schools provide lockers, but even then it's very helpful to have a caddy to keep your soap, shampoo, sponges, toothpaste, and toothbrush in.
This item can be of great use in keeping all of your toiletries together so you don't lose them, and so one of your dorm-mates doesn't snatch your soap.
2. Iron
For a lot of students, going to college is the first time they'll have to do their own laundry. Not only that, but they'll have to do it without the supervision of a parent to guide them.
An iron is probably not the first thing you'll think of to bring, but it can be quite useful. It's great to have fresh pressed clothes when you want to look nice–dates, job interviews, fancy dress-up parties. Plus, in a pinch you can iron a shirt rather than washing it.
3. Portable Laundry Basket
Continuing with the laundry theme, there's this item. The best portable laundry baskets are the kind that stand upright like hampers and have handles. These both save you space in a small dorm room and make it easier to carry your laundry around.
Even if you're lucky enough to have a dorm with washing machines and driers insides, you'll be grateful for this item when you're lugging three weeks worth of laundry down the stairs.
4. Ear Plugs
Speaking of dorms, another challenge of college is having to share a room. Good communication with a roommate is essential (and isn't something you can pack with you).
But even the best of friends will have different sleeping schedules at times, especially around finals time when one of you needs to pull all-nighters. Being able to block out all the noise of the world so you can sleep is necessary.
5. Table Lamp
Most dorm rooms come equipped with the basics: desk, chair, bed, overhead light. But when you're pulling those all-nighters, and your roommate needs to sleep, it's great to have another source of light. Table lamps can also help you more easily focus on the books and hand-outs you need to read.
When she's not organizing parties, Louise Baker writes about online colleges at Zen College Life. She recently looked at where to get the best court stenographer degree.
Was this Useful for You?
If so, subscribe to our mailing list and get regular updates from us!
Thank you for subscribing.
Something went wrong.