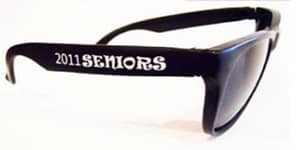 I stumbled upon a fantastic website that is using Facebook to promote itself.
The site is called Forever Seniors (www.forever-seniors.com).
Forever Seniors was founded on June 18, 2010 by two young entrepreneurs, Howie Gerhauser and Andrew Wallach.
The purpose and goal of Forever Seniors is to unite and rally seniors across the world to celebrate and create memories of the best year EVER. Now both Howie and Andrew are full-time college students attending the University of Arizona.
These two young entrepreneurs have been running the company and learning the in and outs of running a business, while maintaining their studies.
One very impressive way that Howie and Andrew have been promoting their company is by using a Facebook Fan Page. At the time of this post, the Forever Seniors fan page boasts more than 64 thousand (64,412) and increasing each day. Way to go Guys!
Forever Seniors currently offers the following items in their product line:
* T Shirts
* Music
In the future they will begin to also expand the product line, offering shorts, hats and even more t-shirt styles. Why not visit Forever-Seniors.com today and order a pair of "Senior Shades" for only $5.
Want a FREE pair of 2011 senior sunglasses????? Invite at least 100 people to join their group!!
HIGH SCHOOL SENIORS: Get Your College Planning Calendar from College Tidbits Today!
Was this Useful for You?
If so, subscribe to our mailing list and get regular updates from us!
Thank you for subscribing.
Something went wrong.